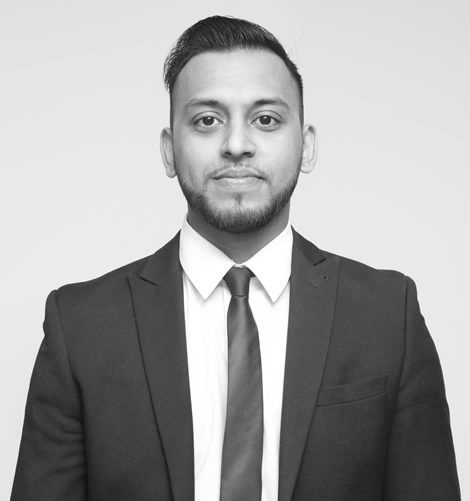 PRACTICE AREAS: Immigration
Phone: 01582 798 438
Email: juberahmed@mandksolicitors.com
Juber graduated from the School of Law, Hertfordshire University with a LLB (Hons) degree, he successfully completed his Legal Practice Course at the University of Law.
Juber joined M and K Solicitors Ltd initially for work experience in June 2012 and upon the successful work experience of the Immigration department and Personal Injury department Juber was offered a Paralegal position from which he then went on to gaining notable skills and experience in areas of Family Law and Personal Injury.
Juber qualified as a Solicitor in April 2016. His work is concentrated on advising and assisting Immigration and Nationality clients and those with Family Law matters and Personal Injury claims as well as coordinating and managing delivery of services to client. During his time at the firm Juber has also gained experience of dealing with claims for compensation which include road traffic accidents, accident at work, occupiers and public liability claims. Juber is Fluent in Bengali.
Juber thrives on achieving the best possible outcomes for his clients. He is fluent in Bengali. He aims to continue to develop his legal skills and career with M and K Solicitors.